2011 Chevrolet Aveo side pose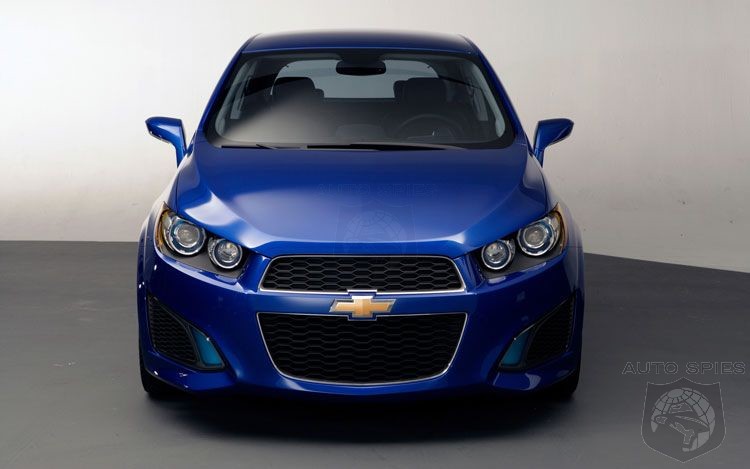 2011 Chevrolet Aveo front angle
2011 Chevrolet Aveo back angle
The Chevrolet Aveo RS show car is powered by GM's new 1.4L turbocharged inline-four that will debut in the new Cruze. In the show car, it makes 138 hp and is connected to a six-speed manual transmission driving the front wheels, a feature we hope will make it to production. Read about the 2011 Chevrolet Aveo in this first look article brought to you by the automotive experts at Motor Trend.2011 Chevrolet Aveo back light
2011 Chevrolet Aveo rim
There is no shortage of world firsts for Chevrolet at the forthcoming 2010 Paris Motor Show, and joining the Orlando MPV and Cruze hatchback show car will be the eagerly awaited Chevrolet Aveo 5-door, which like the Orlando makes its world production debut.
The Chevrolet Aveo RS show car was displayed at the Detroit and Geneva motor shows earlier in 2010, and with the final production-ready model, Chevrolet has a car that looks every bit as good as the earlier concept.
Entering the highly competitive global small car segment, striking design elements of the new Chevrolet Aveo include the aggressive looking front with its exposed twin-headlamps and dual port grille, compact taut body panels with a rising shoulder line and short rear overhangs, the 'hidden' rear door handles which now feature in the c-pillar and a 'body in, wheels out' profile which is now very much part of the new Chevrolet design language.
Reminiscent of the recently introduced Spark, the new Aveo is unquestionably a car that will appeal to younger customers with its sporty hot-hatch look. A four-door sedan variant will launch alongside the hatch next summer. Both hatch and sedan are practical small cars with good interior space and Chevrolet expects the new Chevrolet Aveo also to appeal to families, for whom the current model has been a popular purchase